JBCL Software adds a new level of ease and power to the standard BCL software
Installs and runs as an addition to the classic software.
Simple setup, no conversions required.


JBCL Menu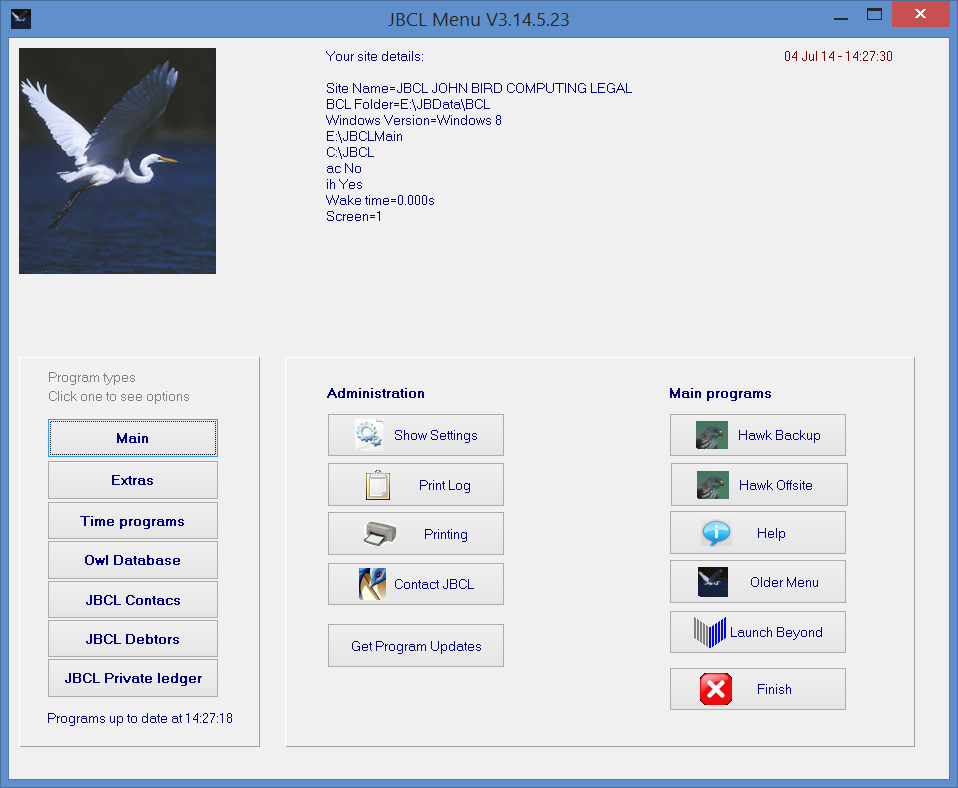 JBCL Printing
Windows version of Beyond Printing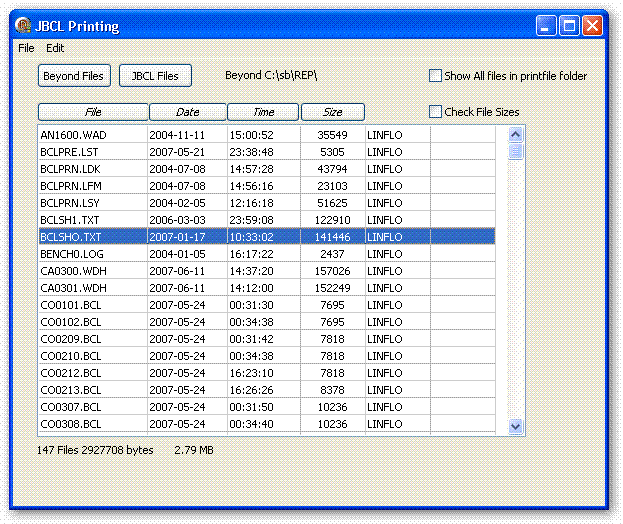 JBCL Hawk Backup
Extension of Beyond Multiple Online Backups
Never lose work - this program automatically makes backups as you work
JBCL customer Contact
Support by On-Site, phone, Email
Sending updates and support information by email made easy!
JBCL Contacs Inquiry
The best inquiry program ever. Contains all the best features of the classic Beyond Inquiry program, the Chronological Inquiry program, other Windows Inquiry programs, Wills and Deeds lookup, Online Time Recording.
Simple to use - just like the old classic inquiry program.
PLUS a whole long list of other super features you must have once you have seen them!
JBCL Contacs Lightning File Check
Check data files in a few seconds!
JBCL OWL Database
Windows version of the classic Beyond Database (Stress/Strain)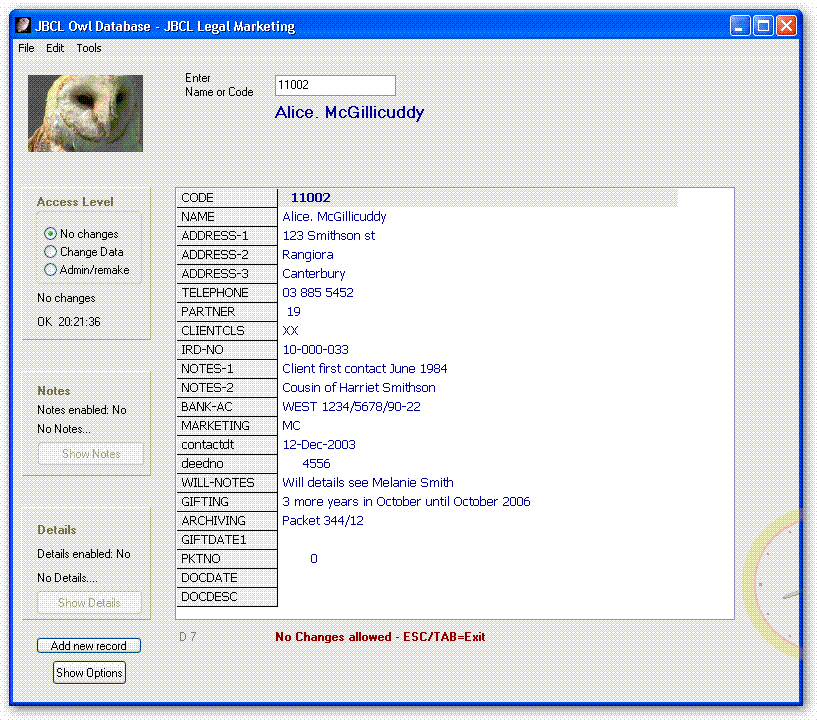 JBCL Debtors Maintenance
JBCL Debtors Inquiry
Windows version of the classic Beyond Debtors programs
Additions to Beyond Software recently include:
New version of Debtors
	-Larger number of Debtors
	-New statement formats
	-Transaction history retained and can be inquired on

Private Ledger
	-Improved Cash Book import - caters for MS-Money and Quicken imports
	-Caters for downloaded transactions from Internet Banking

Printing
	-Enhanced ability to send printfiles by email
	-Enhanced printing to USB/Windows only printers

Backup/Restore
	-Remote backups over VPN with email notification
	-backup to USB drives

Contacs
	-Improved file check diagnostics
	-Health checks of files during input
	-Lightning fast file check option