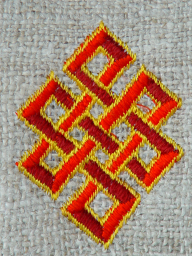 JBCL Small Change
This is a new kind of software charging model, that combines the best features of free software and commercial software. The main points are:

JBCL Small Change can be used to administer small charges for any product
Charges are only made for when the user uses the software - not for having the software
Software does not need to be copy protected using this model
It is particularly designed for charging very small amounts for usage of software
The Software keeps a running balance of your credit and warns when you are running low
You can top up credit via standard payment methods, by credit card payment, similar to recharging a phone card etc
You will not have to top up very often - it may take weeks or months to use up even a small credit
This software is designed to make free software earn a small amount of money from a large number of users.
This is designed to make even small software providers able to compete wuth large coporates by streamlining the administration of payments. This payment model is more suitable for small companies than large.
Payments used for one computers usage cannot be used for another computer
The charging mechanism is designed to be fool-proof - even if it is possible to circumvent the charges it will take so much work to save a few cents or dollars it will not be worth it
If JBCL Small Change is used to administer charging for another software package, it works the same way - it charges a very small fee for each transaction it administers.
Charging is as much as possible ethical - small charges are only applied for operations that the program does that are useful to you and operations that you choose to do.
Repeated or automated processing the program does will either not be charged, or may be charged but at a low or bulk rate.

JBCL Small Change can be set up to administer charging for other software packages - if you are interested contact JBCL.